Kinei Maru 10 on Denham Bay.      Photo: Mike Fraser 1988
This Japanese vessel drove at full speed on to the Denham Bay beach about 4:15am 12th August 1986.
A report of the investigation said the master, on watch alone when the ship went ashore, was negligent and in competent.
Salvage operations were attempted but were unsuccesful.
Two years later in 1988 the vessel was set alight after filling with water and looked like oil, paint and fuel was about to overflow onto the beach.
The Kinei Maru 10 was a 284 tonne steel vessel built in 1980.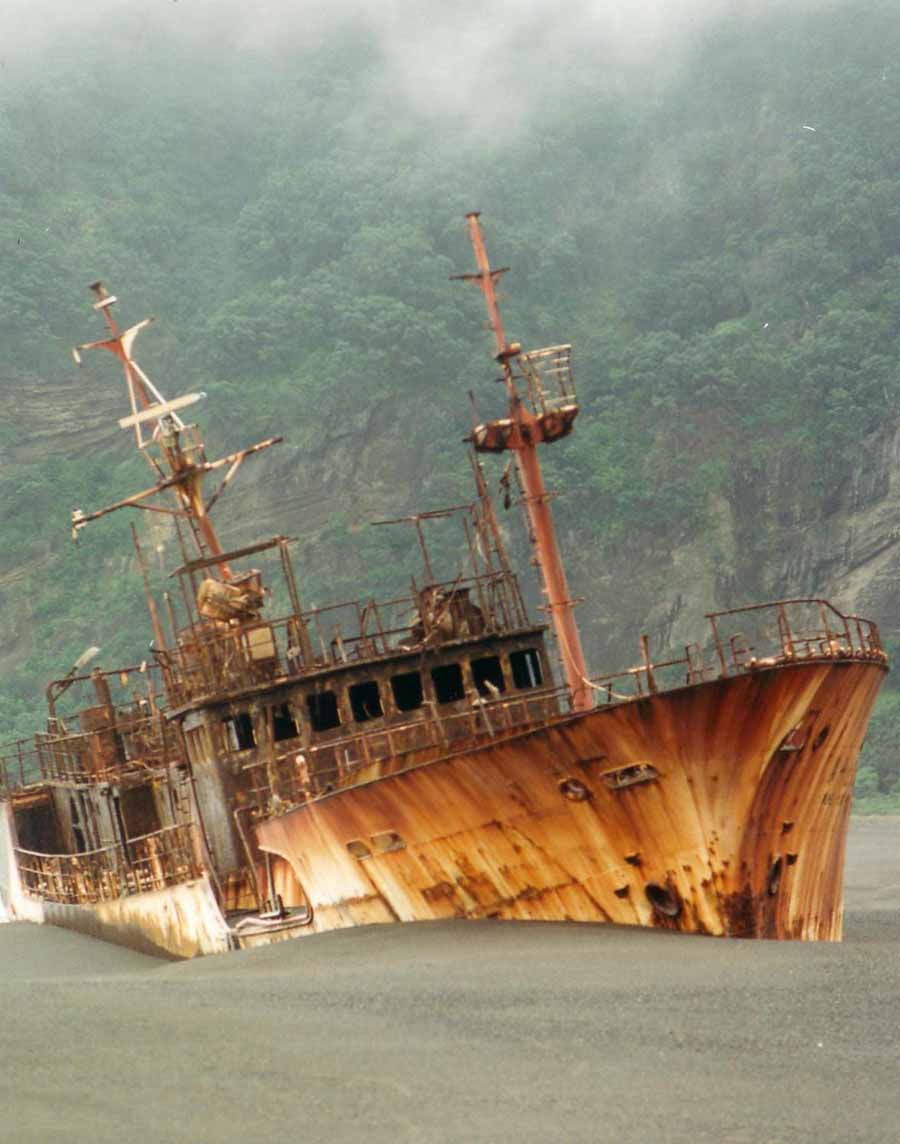 Kinei Maru 10        Photo: Blair Ewington 1995

Kinei Maru 10               Photo: Steve Knowles November 2011

Kinei Maru 10               Photo: Steve Knowles November 2011
Kinei Maru 10              Photo: New Zealand Defence Force 2018